Articles By Mary Schilling
Mary Schilling writes about technical inkjet industry articles, provides RIP and workflow training, manages print quality analysis evaluation, ink management and color management for OEM's and end users for pre and post machine installs. Mary Schilling consults with paper mills, fluid and inkjet machinery suppliers on how to improve color and print quality for high speed and industrial inkjet involving paper, plastics, metal, fabric and glass with UV and aqueous inkjet fluids. This experience led her to receive Innovator of the Year awards from the Flexographic Technical Association and from Xplor International for her efforts in closing the gap between inkjet printing for document, and digital corrugated packaging. She is the owner of Schilling Inkjet Consulting, Published Author and Certified ColorGate Color Trainer and Distributor. Her latest published works can be found www.thinkforum.com/bookstore
Please offer your feedback on Mary's posts and inquire about availability for speaking or consulting using our contact form and we will put you in touch.
---
March 29, 2023
Inkjet Performance Review
Inkjet color may be more consistent than any other print process, but it still needs regular checkups to maintain top pop.
November 21, 2022
You're Invited to a Colorful Friendsgiving
Mary has a free color resource for her friends. Please register (for free) to download .ase files.
September 23, 2022
Inkjet-Verpackung (Inkjet Packaging), the German Way
Testing the Koenig & Bauer RotaJET L against folding carton market requirements. Independent data can enable inkjet growth in packaging.


June 29, 2022
Inkjet Printing with Eyes Wide Open
Having quality issues? Sometimes printheads aren't the problem. Here are tips for diagnosing common problems before they cost you money.
February 1, 2022
Color Me Not Impressed – Preparing for Pantone Punt
Pantone discontinuing swatch updates from Adobe color libraries. Get ready. Get set. Get something else. Why this change matters to your inkjet design workflow, and steps you can take now to lock in the value of your existing color libraries for as long as possible.
October 26, 2021
Understanding Printhead Requirements for Single Pass Applications
Designing an inkjet print process for your inhouse manufacturing? Looking for the right process for your industrial or commercial printing needs? Finding the right printheads for your particular process, product substrate, speed and manufacturing needs can be a daunting process. Print heads are vital to the print quality and process of the printed piece when integrating or developing an inkjet print application.
October 21, 2021
Digital Unboxing: Packaging Experiences an Innovation Collision
Throughout the industry, from brand identity and messaging to converting and distribution, digital capabilities cause processes in every part of the packaging supply chain to be re-evaluated. Mary Schilling explains how the presence of digital print technology has created stellar opportunities for label, folding carton, and flexible packaging.
August 31, 2021
Color Management is Not Just About Color- Part 2 Drying & Curing
The next installment in the components color management takes a look at drying and curing and their impact on print quality.
August 16, 2021
Spare paper? Connect with inkjet printers in need.
August 11, 2021
Color Management is Not Just About Color – Uniformity
Inkjet for commercial and industrial printing are mostly using aqueous or UV ink. They may be jetting on media surfaces from metals, synthetics, plastics, glass and of course paper based substrates.
June 24, 2021
Inkjet has moved past the outside packaging and print directly onto edible products. The printing is easy – the ink chemistry is hard.
May 18, 2021
Offset vs. Inkjet- Part 3 – Controlling the Pain Points
This article focuses on a challenge unique to inkjet presses, the jet-out. However, while offset does not experience jet-outs, it does experience ink voids in the form of hickies and picking.
May 4, 2021
Offset vs. Inkjet- Part 3 – Measuring Uniformity
Remember our comparison environment from the previous post on graininess? This time we compare uniformity challenges for inkjet and offset.
April 27, 2021
Offset vs. Inkjet- Measuring Print Defects For Perspective
The first in a series taking a measured approach to comparing offset and inkjet print quality.
April 8, 2021
Should Inkjet Be Compared to Commercial Print?
Mary does a bake off with a 200 lpi sheet-fed offset press against a continuous aqueous pigment inkjet press. She measures when she bakes.
February 4, 2021
Impress Without Leaving an Impression
Top reasons why inkjet is better than flexo for corrugated packaging.
January 21, 2021
Xaar Looking Toward The Future
A candid interview with John Mills of Xaar on strategy and changes to support industrial inkjet integrators and their customers.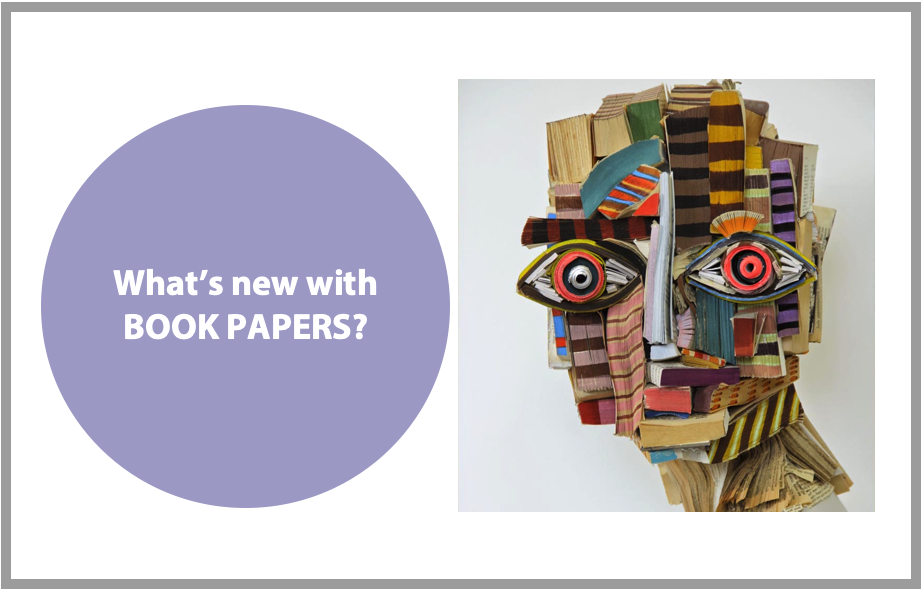 December 1, 2020
Mary Schilling talks key attributes of book papers and some new paper releases for 2020.
November 23, 2020
Color Management and Shiny Things
As inkjet expands into more demanding markets it's time to demand more from your color management tools.
September 8, 2020
Back in 2017, Indie band OK Go, achieved a task like no other. Elaborately choreographing a 4-minute music video using 567 perfectly timed Canon inkjet desktop printers, creating a waterfall
Filter Knowledge Base Posts
Inkjet Tools
Device Finder consolidates inkjet device specifications from OEMs around the world into a single, searchable database.
Launch Device Finder
Paper Finder consolidates inkjet paper specifications from mills around the world into a single, searchable database.
Launch Paper Finder
Search by category to find the tools & software that drive inkjet productivity.
Launch Workflow & Software Finder
Search by category to find the finishing systems that drives inkjet productivity.
Launch Finishing Finder