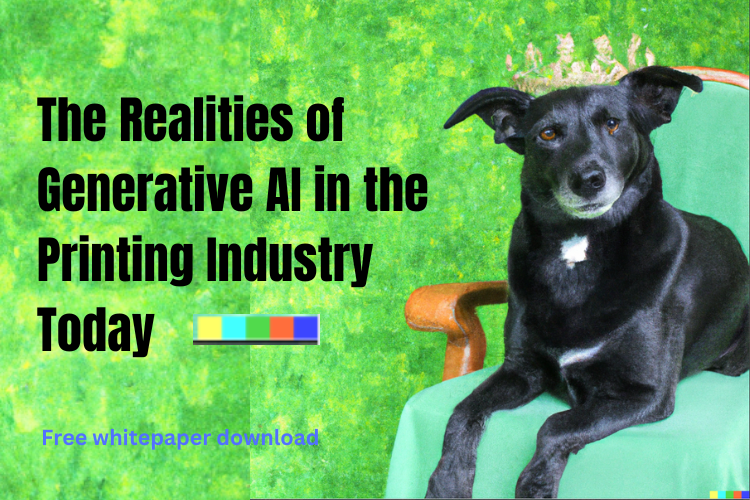 This white paper, authored by Elizabeth Gooding, has been sponsored by Canon Solutions America (Canon) to raise awareness of the changing business climate and the potential impact of generative AI but does not contain references to Canon products or services. The goal is to provide printing executives with an understanding of how generative AI differs from previous approaches and how it can be applied to the print industry, while also being mindful of related business risks.
Learn about the range of generative AI tools, how it is growing, where the most practical application to print business are today, and see examples of queries and results for AI generated content.
Download this free white paper to learn about:
The definition of, and use cases for, generative artificial intelligence
Three main areas of impact for printing companies
Guidance for balancing opportunities and risks of this emerging technology
Sponsored by Canon Solutions America.
Download the white paper:
Download: The Realities of Generative AI in the Printing Industry Today
A free, practical guide to the most realistic applications of generative artificial intelligence tools for printing organizations. Sponsored by Canon.