Release Date: Wednesday, September 22, 2021
Press release from the issuing company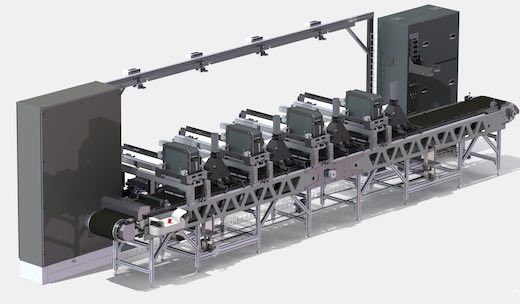 Matti Technology is pleased to announce a new product has been added to its digital portfolio "The Matti Inkjet Test Platform".
The Inkjet Test Platform is ideally for use in a small production or laboratory environment, designed to test different print components and materials used in a digital inkjet system. All components can be easily rearranged to allow process parameter optimisation. Able to test printheads, dryers, inks, substrates, print quality, produce customer samples or proofing print applications prior to production printing.
The platform allows optimisation of all process parameters can be used for testing different ink formulars, create various colour sequences to achieve the desired colour and vividness, experiment with different dryer systems and have access to an abundance of settings that influence the jetting behaviour and ink interaction on the substrate. It can also be used to simulate a small-scale production environment to test new products before bringing them into a real production environment and proof customers applications.